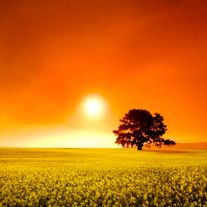 Gary D. Gray, 74, of Lawrenceville, Illinois passed away Sunday, December 2, 2018 at Gentle Care in Vincennes, Indiana. He was born January 25, 1944 in Knox County, Indiana, the son of Marion 'Bus' and Mary Jean (Davis) Gray. He married Linda Duree Drury on June 10, 1995 and she survives.
Gary graduated from LTHS in 1962 and then moved to Chicago, where he attended DeVry Tech. He lived in Champaign before returning to Lawrenceville in 1973 to operate Gray Wholesale, following the death of his father, 'Bus'. Gary was a hard worker. He was the president of Gray Wholesale for 24 years and was able to grow it to what it is today because he had a passion and a vision for the business. When he was younger, he loved to bird hunt. He also enjoyed deep sea fishing. Most of all, was his love for the Dallas Cowboys. His memberships included the Elks and the Associated Beer Distributors of Illinois, where he served on the board of directors. He loved and enjoyed his family, friends, and his Gray Wholesale family. It could be said that he had a loud bark, but a soft generous heart.
Preceding him in death were his parents.
Survivors include his wife, Linda; one son, Scott (Donetta) Gray of Lawrenceville, Illinois; three daughters, Tiffany (Tobi) Gray Laczkowski of Wilmette, Illinois, Dana (Tom) Drury Brabeck of Wheaton, Illinois, and Darci (J.R.) Drury Lockhart of Vincennes, Indiana; one brother; one sister, Vickie Gray Grigsby of Florida; seven grandchildren, Grant, Madison, Charles, Mallory, Caroline, Lanna, and Livi; one niece; and three nephews.
Visitation will be Thursday, December 6, 2018 from 4:00 PM until 7:00 PM at the Emmons-Macey & Steffey Funeral Home in Lawrenceville, Illinois. A private funeral and burial will be conducted. Memorial donations may be made to the donor's choice.
'Happy Trails' 'Go Cowboys'
Please visit www.emmonsmaceysteffey.com to view the tribute and to send condolences.