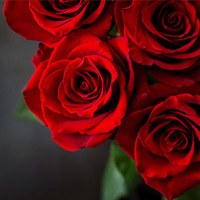 Phyllis E. Shoulders, age 87 of Lawrenceville and formerly of Bridgeport, passed away Tuesday, November 27, 2018 at the United Methodist Village- North Campus. She was born November 12, 1931 in Lukin Township to Marshall and Helen (Wyatt) Pullen.
In 1952, Phyllis married Bill Shoulders, and he preceded her in death.
Phyllis owned and operated numerous businesses in Bridgeport throughout her life: P & B's Café, P & B's Arcade, and P& B's Liquor Store. She also spent many years working at the Lawrenceville Walmart. Phyllis was a hard worker and loved her family.
She is survived by: two daughters- Debbie Kindred and Vickie Shoulders both of Bridgeport: three grandchildren- Jody Harshman, Amber Peters, and Emily Shoulders all of Bridgeport: four great-grandchildren- Katie Hayes, Abbey Green, Waylon Green, and Jackson Archibald: one sister- Betty Stout of Lawrenceville: one granddaughter-in-law- Katie Green: and numerous nieces and nephews.
She was preceded in death by: her parents- Marshall and Helen Pullen: her husband- Bill Shoulders: one son- Steven Ray Shoulders: one daughter- Kathy Green: one grandson- Chad Green: two sons-in-law- Coy Green and Dale Kindred: and six sisters- Cecile Gillum, Irene Stout, Doris Snyder, Rosie Mann, Jolene Beal, and Hazel Bledsoe.
A graveside service will be held for Phyllis Shoulders at 2:00 p.m. on Friday, November 30, 2018 at the Bridgeport City Cemetery. Cunningham Funeral Homes is in charge of arrangements.
Online condolences can be sent to the family at www.cunninghamfuneralhomes.com.