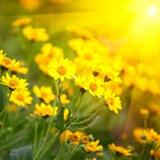 Loyd Allen Linder 65 of Bridgeport passed away on Tuesday, November 27,2018 at his home.
He was born on March 9, 1953 to Bessie Charlott (Malone) and Vernon Edward Linder in Sumner, IL
Loyd proudly served in the United States Army during the Vietnam War.
He was a machinist and Truck Driver, he was a life time member of the VFW Post 2244 in Lawrenceville, he also was a member of the Teamsters Union.
Loyd loved fishing and hunting and especially love riding his motorcycle.
Loyd is survived 2 sons, Shannon Linder of Taylorville, IL, and Michael Linder of Lawrenceville, IL
2 Sisters, Carolyn Skipworth of Bridgeport, IL, and Pauline Schultz of Sumner, IL, and one grandson Gage Linder of Tayorville, IL.
He was preceded in death by his parents, and one sister Genevieve (Linder) Brinkman.
Loyd's wishes' was to be cremated.
There will be a memorial service for Loyd, Wednesday, December 5, 2018 at 1:00 P.M at Glasser Funeral Home, Bridgeport. Burial with Military Rites will be at Crest Haven Cemetery, Claremont, IL.
A Time of visitation will be held Wednesday, December 5, 2018 at funeral home from 12:00 P.M until time of services. On-line condolences may be sent to www.glasserfh.com.
Glasser Funeral Home is trusted with the arrangements.