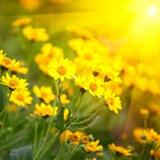 Lillian 'Morice' Brown, 93, of Lawrenceville, Illinois passed away Sunday, September 9, 2018 at the Lawrence County Memorial Hospital in Lawrenceville, Illinois. She was born April 2, 1925 in Lawrence County, Illinois, the daughter of Orval and Edna (Akers) Earnest. She married Robert L. Brown in October of 1942 and he preceded her in death in March of 1991.
Morice's working career included working at Suttle Apparatus from 1971 until 1986; working the concessions at the Drive-In Theatre and the Avalon Theatre; Dairy Queen; Ben Franklin; J.C. Penney; and she made deliveries for Meals on Wheels. As the Bible states in Acts 20:35, In everything, I showed you that by this kind of hard work we must help the weak, remembering the words of Lord Jesus Himself: 'it is more blessed to give than receive'. She enjoyed helping people with anything that she was able to, such as setting with people, doing their grocery shopping, and cooking their meals. She also enjoyed spending time with her grandchildren.
Preceding her in death were her parents; husband, Robert; three brothers, Glenn, Harold, and Earl; three sisters, Snotha, Viola and Juanita; and one grandson, Jamie Brown.
Survivors include three sons, Earl 'Corky' Brown and wife, Karan, of Bridgeport, Illinois, Larry Brown of Las Vegas, Nevada, and Darrell Brown and wife, Sandy, of Evansville, Indiana; four grandchildren, Tina Hughes, Ryan Brown, Evan Brown, and Camron Brown; and two great-grandchildren, Rachelle Hughes and Lizzy Hughes.
Funeral services will be Thursday, September 13, 2018 at 11:00 AM at the Emmons-Macey & Steffey Funeral Home in Lawrenceville, Illinois. Visitation will be Thursday from 10:00 AM until 11:00 AM at the funeral home. Burial will be in the May Chapel Cemetery. In lieu of flowers, memorial donations in Morice's memory may be made to Lawrence Crawford Association for Exceptional Citizens.
Please visit www.emmonsmaceysteffey.com to view the tribute and to send condolences.