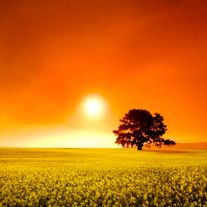 Thomas Burris, 88, of Lawrenceville, Illinois passed away Tuesday, July 10, 2018 at Deaconess Hospital in Evansville, Illinois. He was born September 12, 1929, the son of Ethel M. (Skidmore) Burris.
Tom worked as a night dispatcher for the Illinois Gas Company. He also answered the telephones after hours for the Nichols-Smith Funeral Home. He was a member of the First Presbyterian Church in Lawrenceville.
Preceding him in death was his mother.
Survivors include his cousin, Chris Ballard of Lawrenceville, Illinois.
Funeral services will be Friday, July 13, 2018 at 11:00 AM at the Emmons-Macey & Steffey Funeral Home in Lawrenceville, Illinois. Visitation will be Friday from 9:00 AM until 11:00 AM at the funeral home. Burial will be in the Lawrenceville City Cemetery. In lieu of flowers, memorial donations in Tom's memory may be made to the Lawrence County Health Department Home Health Agency.
Please visit www.emmonsmaceysteffey.com to view the tribute and to send condolences.