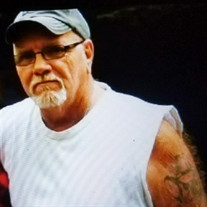 Jeffery Allen Schultz, age 59, of Lawrenceville, Illinois, passed away Tuesday, July 3, 2018 at the Lawrence County Memorial Hospital in Lawrenceville, Illinois. He was born January 6, 1959 in Lawrenceville, Illinois, the son of Alvin and Velta McClaskey Schultz. He married Sharon Chaplin Schultz on March 14, 2011 and she survives.
Jeff did plaster and drywall work for 20 years for the family business, JW Schultz & Sons. He was a truck driver for 30 years. His hobbies included stock car racing and riding his motorcycle. He enjoyed camping, spending time with his family and friends. Most of all, he cherished his time spent with his granddaughter Jaylynn,
Preceding him in death were his parents and one brother, Billy Schultz.
Survivors include his wife, Sharon; one son, Matthew Harrison of Lawrenceville, Illinois; one daughter Kimberly Schultz of Lawrenceville, Illinois; one step-daughter, Lisa Gray of Vincennes, Indiana; two brothers, Paul Schultz and wife, Kay, of German Valley, Illinois and Kenneth Schultz of Sumner, Illinois; one granddaughter, Jaylynn Schultz and several nieces and nephews.
Funeral services will be Friday, July 06, 2018, 1:00 p.m. at the Emmons-Macey & Steffey Funeral Home in Lawrenceville, Illinois. Visitation will be 11:00a.m. till the service hour of 1:00p.m. at the funeral home. Burial will be in the Zion Cemetery. In lieu of flowers, memorial donations in Jeff's memory may be made to the funeral home for funeral expenses.
Please visit www.emmonsmaceysteffey.com to view the tribute and to send condolences.