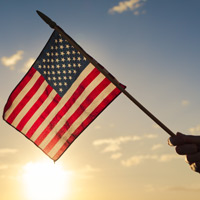 Marshall Lee Boren, age 80 of Sumner, passed away Saturday, June 30, 2018 in Vincennes, IN at Bridgepoint Health Campus. He was born July 7, 1937 in Bridgeport to John Joseph Boren and his wife Hazel Irene (Combs) Boren.
Marshall married Margaret Achatz, and she survives.
Marshall made a career of serving his country as a member of the United States Army. His service included deployment during the Vietnam War. After retiring from the United States Army, he moved to Wyoming and worked in the Trona mines.
Surviving family includes his four children; Kelly Boren, Tracy Wylie, Matthew Boren, and Shawn Boren, and numerous grandchildren, nieces, and nephews.
He was preceded in death by his parents, his wife, and his siblings.
There are no formal services planned at the time.
Cunningham Funeral Homes is assisting the family with arrangements. Online condolences can be sent to the family at www.cunninghamfuneralhomes.com.