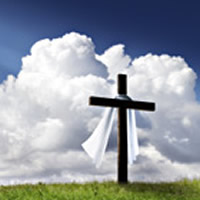 John Robert "Bob" Dale, age 94 of Bridgeport, passed away early Monday morning, June 11, 2018 in Bridgeport at Aperion Care. He was born in Bridgeport on May 11, 1924 to James Eugene Dale and Zula Blanche (Smith) Dale.
Bob married Kathern "Kate" Craig on February 3, 1947 in Bridgeport at the Methodist Church Parsonage. Together, they were long-time members of the Petrolia First United Methodist Church.
As a young man, Bob served his country as a member of the United States Army serving in the Aleutian Islands. Once returning home, he worked as a barber alongside his father. Bob later went on to work at and retire from Texaco Refinery. Bob was always very active in the Petrolia First United Methodist Church as a Lay Speaker and a Sunday School teacher. He enjoyed playing and watching football (especially the Bears and the Colts) and watching old-time Western shows.
Surviving family includes: his wife of 71 years- Kathern "Kate" Dale of Bridgeport: sister-in-law- Maxine (Craig) Rodgers of Robinson: two nieces- Sue Trosper and husband Bill of Oklahoma and Debbie Wolfe and husband Greg of Robinson: two nephews- Gary Rodgers and wife Susan of Robinson and Denny Ferguson and Docie of Milton, KY: several great-nieces and great-nephews that were always very important to Bob: and a very good friend and his wife- Keith and L'Dora "Buttons" Laughlin of Bridgeport.
He was preceded in death by: his parents- James Eugene Dale and Zula Blanche Dale: one nephew- Glenn Allen "Bub" Rodgers: three brothers- Nathan, Glen, and Thomas Dale: and one sister-in-law and her husband- Lora and Wade Hill.
A funeral service will be held for John Robert "Bob" Dale at 1:00 p.m. on Friday, June 15, 2018 at the Cunningham Funeral Home in Bridgeport. Visitation will be held at the funeral home from 11:00 a.m. until service time at 1:00 p.m. Burial will take place in the Bridgeport City Cemetery/Shiloh Cemetery.
Online condolences can be sent to the family at www.cunninghamfuneralhomes.com.