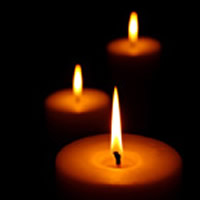 Evelyn L. Wood Wepman, age 85 of Lawrenceville, passed away at her home surrounded by her family on Monday, June 11, 2018. She was born October 17, 1932 in Lawrenceville to Charles V. "Chub" Wood and his wife Ruth G. (Seaton) Wood.Evelyn married Irving Wepman, and he preceded her in death.
Truly an individual with an amazing heart, Evelyn was one-of-a-kind. She loved her family immensely. Evelyn was a homemaker to her family and owned and operated numerous retail stores while living in Grand Rapids, MI. She was a member of the Hi-Way Church of God.
Surviving family includes: one daughter- Tonja Wepman Walker and her husband Robert of Edwardsburg, MI: three grandchildren- Robert Von Walker, Zachary David Walker, and Ezekiel Israel Walker: two sisters- Mary Kieffer and husband Al of Lawrenceville and Judy Holt and husband Carl of Lawrenceville: one brother- David Wood of Flora: and several very special nieces and nephews.
She was preceded in death by: her parents- Charles V. "Chub" and Ruth G. Wood: her husband- Irving Wepman: one brother- Jack Wood: one sister- Myra Lockhart: and her special friend- Burl Purcell.
A funeral service for Evelyn L. Wood Wepman will be held at 1:00 p.m. on Wednesday, June 13, 2018 at the Hi-Way Church of God. Visitation will be at the church from 11:00 a.m. until service time at 1:00 p.m. Burial will take place in May Chapel Church Cemetery. Cunningham Funeral Home of Bridgeport is handling the arrangements.
Online condolences can be sent to the family at www.cunninghamfuneralhomes.com.