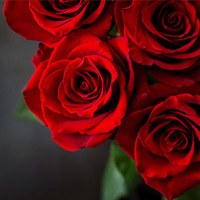 Patricia Darlene Barrix departed this life Saturday, April 21, 2018 in Lawrenceville at the United Methodist Village- South Campus. She was born December 10, 1940 in Sumner, IL to the late William and Dorothy (Cochran) Weiss.
She was married October 11, 1963 to Charles Barrix. She was a homemaker and a nurse's aide.
Mrs. Barrix is survived by: her four daughters- Shirley Talley of Vincennes, IN, La Tressa Carpenter and husband Michael of Panama City, FL, Betty Gamble of Butner, NC, and Billie House and husband Joey of Butner, NC: four beautiful grandchildren- Pamela Talley, Nikki Kelly and husband Jimmy, Kasey Akers and husband James, and Ryan Akers and wife Amber: and five great-grandchildren- Paige Kelly, Broady Kelly, Ashton Akers, Emma Brooks, and Klaire Brooks. In addition, she is also survived by her two brothers, Michael Weiss and his wife Sharon and Stanley Weiss and his wife Candy, and her two sisters, Donna Phillips and Shirley Earnst.
She was preceded in death by: her husband of 43 years- Charles Barrix: her parents- William and Dorothy Weiss: one brother- John Weiss: and two sisters- Peggy Ingram and Jane Higgins.
A graveside service will be held at 3:30 p.m. on Wednesday, April 25, 2018 at Pollard Cemetery. Visitation will be held from 1:00 p.m. until 3:00 p.m. at the Cunningham-Young Funeral Home in Lawrenceville.
Online condolences can be sent to the family at www.cunninghamfuneralhomes.com.