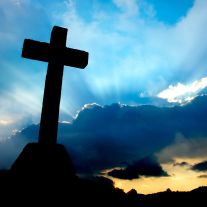 Mary Maxine Waggoner, age 89 of Marshall and formerly of Bridgeport, passed away peacefully at her home on Friday, November 10, 2017. She was born in Hamilton County, IL on February 15, 1928 to Leslie Monroe Prince and his wife Verna Mae (Pierce) Prince.
Maxine's husband of 58 years, Coy Warren Waggoner, preceded her in death in 2004.
She was a former member of the Church of God in Bridgeport and was a homemaker to her family. She worked for years as a beautician and had owned and operated her own beauty shop.
Surviving family includes: two daughters- Marcia Carol Siens of Marshall and Alva Lee Mitchell and her husband Robert of Prairie Du Rocher: one son- Alan Brent Waggoner and his wife Meloney of West York: one sister- Peggy Vauple of McLeansboro: eleven grandchildren: and numerous great-grandchildren and great-great-grandchildren.
She was preceded in death by: her parents- Leslie M. and Verna Mae Prince: her husband- Coy Warren Waggoner: two sons- Dennis and Warren Waggoner: one daughter- Mitzi Jean Waggoner: one granddaughter- Sharla Cretors: one great-granddaughter- Lanie Carol Cretors: four sisters: and four brothers (two in infancy).
A graveside service will be held for Mary Maxine Waggoner at 1:00 p.m. on Tuesday, November 14, 2017 at the Bridgeport City Cemetery (Shiloh). Cunningham Funeral Home of Bridgeport is handling the arrangements.