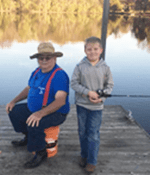 Charles Butler, age 72, of rural Lawrenceville, Illinois, passed away Friday, October 06, 2017 at the Good Samaritan Hospital in Vincennes, Indiana. He was born June 03, 1945 in the son of Robert and Freida Kelley Butler.
Charles was a Boilermaker and laborer. He was with the Local 561 in Evansville, Indiana and Local 374 in Hammond, Indiana. He was a Navy veteran, a member of the American Legion, VFW, and Masonic Lodge.
Preceding Charles in death were his parents, and two brothers: Gary and Ronald Butler.
Survivors include his two sons: Danny Butler of Lawrenceville, Illinois, Charles Butler of Madrid, Spain,
One daughter, Tara Davis of Lawrenceville, Illinois, two sisters: Judith Butler of Lawrenceville, Illinois, Jeanett Marinas of Clearwater, Florida, seven grandchildren: Drew Davis, Tristan Davis, Tessa Davis, Briar Butler, Braxton Butler, Gary Butler, Veronica Butler.
Graveside services will be conducted Wednesday, October 11, 2017, 2:00p.m. at the Billett Cemetery in Billett, Illinois. There will be no public viewing. Graveside military rites will be conducted.