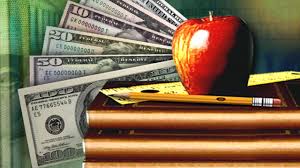 (AP) — School superintendents across Illinois are giving a proposed school funding overhaul mixed reviews.
The plan that will increase aid to all of the state's districts also includes a proposal to give tax credits to people who donate to private school scholarships. The Illinois House has approved the plan, which the Senate is poised to consider Tuesday.
Superintendent Edwin Shoemate runs a roughly 515-student district in the southern Illinois community of Cobden. He says he's enthusiastic about the bipartisan compromise and his district will get roughly $180,000 more under the proposal. That means roughly three more teachers and reinstating art for elementary schools.
However, he and other superintendents don't like the private school tax-credit program.
Superintendent Andrea Evers in downstate Cairo, which has roughly 400 students, says talk of private school scholarship strays from the mission of addressing a public-school funding problem.