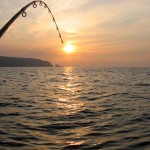 Owen Lee Bass, Jr. passed away on August 20, 2017. Owen was born on August 12, 1966 in Jasper, IN the son of Owen Lee, Sr. and Carolyn Sue (Jones) Bass. He married April Raible on April 3, 2017.
Owen was a member of the Church of Victory. He loved to fish, loved his family and was very loyal and kind. Owen was very handy and did a lot of roofing.
Survivors include his wife, April Bass of Vincennes; four children; two great grandchildren; brothers, Matt Gentry of Sweetwater, TX and Darryl Wayne Jones of Washington. Owen was preceded in death by his parents, one sister, and two brothers.
Graveside services for Owen will be held at 10:30 on Monday, August 28, 2017 at Memorial Park Cemetery. 
Friends may visit Owen's family from 10:00 am until the hour of service time of 10:30 am at the cemetery.