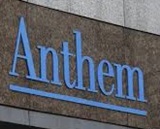 (NETWORK IN)   If your insurance is through Anthem and you live in Indiana, your coverage is about to change.
Anthem says they're no longer covering the costs of visits to the emergency room if it is not considered a medical emergency. An Anthem spokesperson says the company will still pay for an ER visit if directed by another medical provider, if the person covered is a child under the age 14, if there isn't an urgent care or retail clinic within 15 miles or if the visit occurs on a Sunday or major holiday.
Anthem says there's no timetable when the new policy will begin.