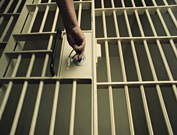 – Lawrenceville Police arrested a Louisiana woman on drug possession charges yesterday.  Police charged 39 year-old Bree Hensley with unlawful possession of a controlled substance with the intent to sell or deliver. Hensley was taken to the Lawrence County Jail.
  -A Lawrenceville man was cited following a single-vehicle accident early yesterday morning.  27 year-old Jonathon Carpenter was driving north on 12th Street at around 1:17 a.m. when he left the roadway near an alley between Cedar and Collins. Carpenter's 2002 Kia Sorento then struck a fire hydrant and utility pole, before traveling north and striking a street sign. Carpenter was not hurt. Carpenter was cited for improper lane usage, driving without a valid license and driving without insurance.
-Vincennes Police were called at 4:04 PM TO Autumn Ridge Building 8 yesterday on a trespassing complaint.  40-year-old Richard J. Williams was arrested for Criminal Trespass and Possession of a Syringe.
-28-year-old Kayla Hope Schuckert of Vincennes was arrested at 7:21 last night by Vincennes Police in the 300 block of Broadway.  She was wanted on a warrant for Failure to Appear.
-A Pike County, Indiana man was jailed in Princeton after allegedly driving 95 on I69 in Gibson County. State Police say 36-year-old Jedediah Comer of Winslow, Indiana was seen by a trooper traveling at the high rate of speed at the 24 mile marker.   He was stopped and the trooper smelled alcohol. Field tests show he was allegedly impaired and further investigation revealed a .13%BAC.  Comer is charged with operating while intoxicated and speeding.