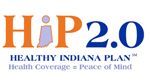 The Senate health care bill could shut down Indiana's HIP 2.0, says Sen. Joe Donnelly.
That's one reason Donnelly says he opposes it, and so does AARP Indiana. Donnelly said in a town hall Q&A with AARP Wednesday that he hopes for another stab at working with both Republicans and Democrats on a bill that would fix the Affordable Care Act, instead.
"If our goal is to provide access to quality, affordable health care, the proposed Senate health care bill that we've seen this week is not a solution. "The Affordable Care Act's not perfect and I want to work to make it better and so that ought to be the focus, how do we make health care better?" said Donnelly.
Donnelly said he believes the 400,000 Hoosiers who currently depend on the Healthy Indiana Plan, or HIP2.0, could lose their coverage under the Senate bill, and that rural hospitals could be in danger because of fewer ways to get payments. Essentially they could be forced to take care of people who can't afford to pay, without a way to collect.
"HIP 2.0 will go away. It will end. It's incredibly damaging, number one to those individuals. But, number two, it makes it really, really hard for our rural hospitals to survive," said Donnelly. He also cited potential cuts to Medicaid as damaging to smaller hospitals.
The Congressional Budget Office estimated that with the current laws in effect, Medicaid spending would go up by about $250 billion in the next ten years. Under the Senate bill, that spending would only go up by about $50 billion.
"It raises costs for families. It raises costs for adults and children with pre-existing conditions and disabilities. It raises costs for older Hoosiers. It raises costs for seniors."
If you have a pre-existing condition, like diabetes, Donnelly said the bill gives states the right to exclude you from coverage.
"I can only live three to six months without an infusion," said Vanessa, from Kokomo.
"They can set up what they call essential health benefits," said Donnelly. "So they say, this is the policy. This is what we'll cover. But, they can exclude your pre-existing condition."
Donnelly said the bill also allows insurance companies to charge seniors up to five times what younger people pay for coverage.
Donnelly said that from his perspective the best solution would be a bill that contained elements from both Republicans and Democrats. As it stands now, Republicans are struggling to find enough votes to get the new bill passed.
(story from Network Indiana)