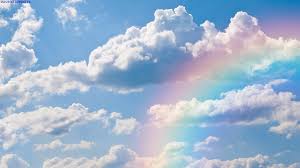 Vera June Nease Baker, 87, of Sumner, Illinois passed away Saturday, June 24, 2017 at Good Samaritan Hospital in Vincennes, Indiana.
 She was born June 5, 1930 in Richland County, Illinois, the daughter of Silas George and Lady June Butler Nease. She was married to Delbert 'Doc' Baker for 42 years.
Vera was a farmwife. She attended Prairie Chapel United Methodist Church. Her hobbies included mushroom hunting, reading books, working in the yard and with her flowers, riding in ultralight aircrafts, and four-wheeler riding. She was a devoted mother and grandmother.
Preceding her in death were her parents; four brothers, Deforrest Nease, Richard Lee Nease, Joe Nease, and Lawrence Nease; three sisters, Georgia Guinnee, Gloria Henman, and Judy Klingler; one grandson; and one great-grandson.
Survivors include two sons, Jeff Baker of Sumner, Illinois and Mike Baker and wife, Amy, of Bridgeport, Illinois; two daughters, Pam Runyen and husband, Dewane, of Olney, Illinois and Patty Pentell and husband, David, of Mt. Juliet, Tennessee; five grandchildren; ten great-grandchildren; two great-great-grandchildren; and several nieces and nephews.
Graveside services will be Tuesday, June 27, 2017 at 1:00 PM at the Amity Cemetery. There will be no visitation. In lieu of flowers, memorial donations in Vera's memory may be made to the Lawrence County Humane Society. Sivert-Macey & Steffey Funeral Home in Sumner, Illinois is in charge of the arrangements.