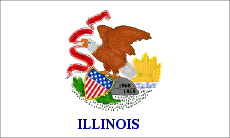 Officials from Illinois Gov. Bruce Rauner's administration say they're working out bugs on a $94 million online portal that allows state employees to choose health care options.
Georgia-based Morneau Shepell was the only company that responded to a November 2015 request from the Department of Central Management Services to design the system. It's a 10-year deal.
State employees have complained that the system has caused problems such as rejecting coverage without notice. The Teachers Retirement System has 70,000 retirees with Medicare coverage. But executive director Richard Ingram says the contract didn't even contain Medicare provisions.
Teresa Flesch is CMS director of benefits. She says the system will eventually save $500 million a year.
A Morneau spokeswoman did not respond with comment.