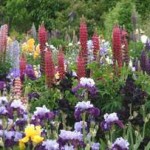 Edith H. Simms, 94, of Vincennes, IN, passed away May 15, 2017, at Good Samaritan Hospital.
After high school, Edith joined the US Army Air Corps civil service division and worked at the air base at George Field, IL. Later, she was transferred to Washington, D.C. and worked at the Pentagon for many years. She later was transferred to work at Buckley Air Force Base in Denver, CO, and worked there in the administration of Air Force payrolls until her retirement in the late 1980's. While in Denver, she was active in the Westminister Presbyterian Church. Edith returned to the Vincennes area in 2009 to be near her family and enjoyed her last years with her sister and all her nieces and nephews.
Surviving is her sister, Kristene Newell, of Vincennes; nieces, Charlene Abel and family of Bridgeport, IL, Ann Linenfelser and family of Highland, IL, Dixie Jenks and family of Monmouth, IL, and Carla Schmidt and family of Carmel, IL; and nephews, Jeffrey Newell and family of Vincennes, IN, and Stephen Newell and family of Vincennes, IN.
Born February 1, 1923, in Sumner, IL she was the daughter of Harry Verl and Nettie (Keneipp) Simms. Her parents; her sisters, Creo Wiswell, Pauline Kay, and Louise Meloan; and her brothers, Earl, Orville, Russell, Dean, and Robert Simms preceded her.
Friends may visit with Edith's family from 10:00 – 11:00 on Thursday, at Goodwin Funeral Home. Her funeral service will begin at 11:00 Thursday, at the funeral home. Burial will follow at Shiloh Cemetery in Bridgeport, IL
In lieu of flowers, donations may be made to either Good Samaritan Hospital Hospice or St. John's United Church of Christ. Online condolences may be sent to the family through goodwinfamilyfh.com.