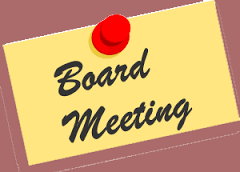 The Vincennes Utilities Services Board has agreed to share in the cost of improving water flow along Mill Creek Ditch. Water Utilities General Manager Kirk Bouchie says the Creek starts North of Vincennes and eventually drains into Snapp Creek behind the Vincennes University Baseball Field. Bouchie says the contours of the creek need to be reshaped and brush removed. Bouchie estimates the city's share for the work is approximately 90-thousand dollars. He says money for the maintanence work will be paid for out of the Stormwater fees. Once the initial work is completed, Bouchie says the city will an annual maintanence fee of 7-thousand dollars to maintain the ditch. Meanwhile, Meskiman Ditch which is located 8 miles South of Vincennes is also in need of some work. He says where the ditch drains through the levee wall into the Wabash River is in need of repairs and pipe replacement. The ditch lies within the Brevoort Levee Conservancy District. Bouchie indicated that even though the ditch lies outside the city limits, its important that be maintained as part of the city's levee certification program.
In other action at the USB meeting……
The  approved a raise and contract extension for Bouchie. Upon the recommendation of the salary committee, Bouchie will receive an 8 and a quarter percent raise along with having his current contract extended for an additional year. U-S-B Member Matt Schuckman says the pay raise was justified when compared to what other individuals are making in a similar capacity in other communities. He indicated it also provides for long term stability in the job. U-S-B Chairman Mike Sievers commended Bouchie for the role he has played on several projects including the number of levee improvements implementing the Storm Water Utility and fee system as well as overseeing the extension water and sewer lines to the Vincennes Industrial Park.
The board also received an update Wednesday on the Phosphorous Removal project. Project Richard Engineer Richard Claus says construction on a filtration system to remove the harmful substance is nearing the halfway point and should be completed by mid-summer. He says the work includes modification of 3 aeration tanks for biological phosphorous removal and construction of a Chemical Treatment building. Once completed, Claus says there will be a trial period of about 90 days to make sure everything is operating properly. Vincennes along with other municipalities across Indiana are under a mandate from the E-P-A to remove phosphorous from their waste water system. Claus indicated phosphorous levels must be reduced to 1-milligram per liter by November of this year