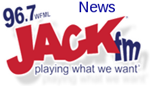 ARRESTS
-Vincennes Police investigated a hit and run accident at 9-pm last night at 9th and Vigo.  They arrested Wendy R. Meredith for leaving the scene of a property damage accident.  The Vincennes Fire Department assisted in the incident.
-A 25 year old man was booked into the Knox County Jail at 7:09-am on Monday morning for performing sexual conduct in the presence of a minor.  Jack Worland was charged after a Knox County Sheriff's Department investigation.
KCDC BANQUET IS TOMORROW
The Knox County Development Corporation will welcome State Commerce Secretary Jim Shellinger to their annual banquet tomorrow. He's the keynote speaker at the event. KCDC President Kent Utt told the Vincennes Sun Commercial they're hoping he'll give updates and state policies that align with local goals for workforce development and economic growth including the 1 billion dollar initiative focused on entrepreneurship and innovation and talent attraction and retention. The banquet is tomorrow at 11:30 at Green Activities Center at VU.
For more information, contact the KCDC at 812-886-6993.
LOTHIAN SKELTON IN TOWN
Vincennes favorite son's widow is in town today. Lothian Skelton wife of the legendary Red Skelton is being honored tonight a dinner at Vincennes University. The exclusive event for Red Skelton Museum supporters and patrons again is at VU. All have been sold in advance.
Mrs. Skelton has donated five million dollars worth of Red memorabilia to the museum.
C-STORES TRYING TO BLOCK CIGARETTE TAX HIKE
House Republicans' tax proposal was the main focus of attention as a Senate committee conducted the first of seven hearings on a new state budget. The House has proposed raising cigarette taxes by a dollar a pack. The Indiana Grocery and Convenience Store Association warns that would be "devastating" to its members, because Indiana would lose its price advantage over neighboring states.
Chuck Taylor says his Chuckles Convenience Store chain in southwest Indiana saw an 18-percent drop in sales the last time Indiana raised cigarette taxes, 10 years ago. And Circle K predicts it'll lose three-million dollars a year if the tax passes.
But the Indiana Chamber says smoking drives up business health costs by three-billion dollars a year.
Senate Republicans have been skeptical of the cigarette tax hike, warning you can't assume it'll keep bringing the same amount of money. Community Health C-E-O Bryan Mills, who's leading a health and business coalition pushing for the tax, says the point isn't the money, but the reduction in the number of smokers. He says that will eventually save Indiana money on Medicaid.