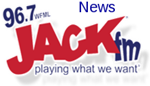 KNOX ARRESTS
-Yesterday (sun) at 2:45 pm, 25-year-old Eli Thompson was arrested at an apartment at 225 Buntin Street.  Thompson was wanted on warrants for resisting law enforcement and reckless driving.
-Vincennes police were called to Wal Mart Saturday night to investigate a report of an alleged disorderly and intoxicated person.  36-year-old James Dale Bryant II was charged with disorderly conduct, resisting law enforcement and public intoxication.
-Sunday, William Holloway was lodged in the Knox County Jail at just before 2-am.  He was arrested by state police for operating while intoxicated.
-34-year-old Sascha Konigstien (correct) was arrested for battery against a public official early on Sunday morning.  The arrest was made by Vincennes Police.
-48-year-old Johnathan Lee was jailed at 4:18 on Sunday morning for operating while intoxicated and being a habitual traffic offender.  The arrest was made by state police.
-42-year-old Christopher Mullins was arrested by Bicknell Police over the weekend for operating while intoxicated and possession of meth.  He wa booked at 10:10-pm Saturday night.
-Jordan Shields was arrested over the weekend.  The 35 year old was charged with possession of a narcotic, a syringe and controlled substance.  Vincennes Police made that arrest and he was jailed at 11:30 Saturday night.
34-year-old Elisha Sparks was charged with theft in a Saturday night investigation by the Knox County Sheriff's Department.
-Around 3:30 am Saturday, Vincennes Police arrested Janet Godfrey in the 500 Block of Perry Street. She was charged with possession of marijuana.
SATURATION PATROLS NET 4 IN KNOX COUNTY
Indiana State Police, Vincennes and Bicknell Police Departments teamed up to conduct saturation patrols targeting dangerous and impaired drivers from 8 pm Friday and continuing to 4 a.m Saturday. Four people were arrested, 3 for driving while under the influence and one person for several drug related offenses.
41-year old Kathryn Sutton of Bridgeport, Illinois was booked into the Knox County Jail charged with possession of methamphetamine, marijuana and paraphernalia. Sutton was also wanted on an out of county warrant. Police also arrested 26-year-old Zachary Adams of Bruceville, 43-year-old Brandon Roberts and 63-year-old William Cox both of Vincennes on charges of Driving While Intoxicated. Police say Cox had a blood alcohol of point-37 percent. During the saturation patrol officers also issued 14 traffic tickets and 47 warnings.
US 41/50 WORK RESUMES TODAY
Lane restrictions will be in place starting today (Monday) for U.S. 41 and U.S. 50 around Vincennes.
The Indiana Department of Transportation says the lane restrictions will be on bridges spanning the C-S-X Railroad Tracks near Old Wheatland Road and at the tri-level bridge at the U.S. 50/41 Interchange. Contractors will be finishing up work from left over from the fall construction season. They will include installation of center line reflectors, rumble strips, pavement markings and painting of bridge components. INDOT says the lane restrictions will be intermittent while work is completed. The work may also require the closure of Old Wheatland Road for short periods of time. During restriction hours, loads over 17 fee wide will need to find an alternated route. The project is expected to be completed by the end of June.