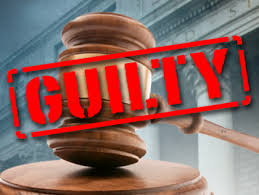 On Thursday a Knox County jury returned a guilty verdict against Stephen L. Small. Small was convicted of Dealing in Methamphetamine, a Level 5 Felony for his actions on July 1, 2016 near Wheatland. A level 5 felony has a penalty range of 1 to 6 years.
Knox County Prosecutor Dirk Carnahan thanked the jury of 8 women and 4 men. Carnahan also praised the work of Deputy Prosecutor Justin Roberts. Roberts handled the 3 day trial.
Sentencing has been set for February 16. A co-defendant in the case has a trial set for June 27.