Country singer Jimmy Wayne, whose hit songs include, Do You Believe Me Now, and Stay Gone has a message he's sharing across the country about foster kids and parents.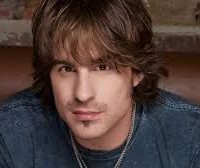 He says thousands of kids need help, and he was one of them. Wayne was a keynote speaker at the "Because Kids Count" conference in Indianapolis on Wednesday, and wants to recruit more foster parents..
Wayne's written about his life before and after foster care in a book, called "Walk to Beautiful." He says there are so many people who are qualified to be foster parents but don't know it, and there are thousands of children waiting for homes.  He says almost everyone has something to offer children in need, and it isn't all about money.
In 2010, Wayne walked halfway across the country to raise awareness for kids in foster care, and received the Points of Lights Award from former president George H. W. Bush. But he says no one should get an award for helping kids – it's what we're all supposed to do.
Wayne says he lived a rough life, saw three murders by the time he was eight years old, and was homeless as a teenager. Then, an older couple took him in as a foster child and turned his life around.
For more information on foster care visit adoptuskids.org