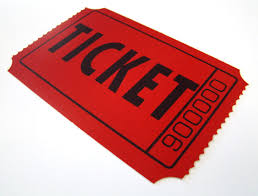 You not only have a chance of winning big, you help out the community when you play the Treasure Hunt at the Washington Knights of Columbus.
The talk of the town for weeks has been the growing jackpot which stands over $582,000 this week.
Club member and Treasurer Hunt volunteer Randy Emmons told the Washington Times Herald   WashTimesHerald.com    that every week, 80% of the money brought in through ticket sales is added to the jackpot and 20% goes to the club which is used to benefit schools, local agencies and organizations.
The newspaper also quoted club member Steve Riney who commented that area restaurants are packed on the night of the drawing.  You have to be present to win it all or to win a 50/50 drawing with over $900.   There've been three thousand people along Main and South Streets for the drawing weekly with portions of the streets shut down.
It's estimated that 160,000 tickets will be sold before Saturday night's drawing.  Tickets are one dollar and are for sale from 10 to 10 today and can also be bought tomorrow until the drawing.
Vincennes University Chair of Mathematics Prof. Rick Kribs told the Times Herald that based on the projected numbers, the probability of a single ticket winning is one in 1.6 million.