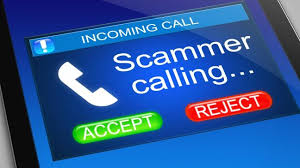 In an ongoing effort to protect Hoosiers from phone scams, Indiana Attorney General Greg Zoeller urges people to recognize and avoid certain area codes and phone numbers that are commonly used by scammers.
The Attorney General's Office has received more than 10,000 complaints about unwanted calls and robocalls since the start of this year, making it the most common area of complaint.
Increasingly, telemarketers and scammers are manipulating Caller ID to display false numbers, a process known as "spoofing." Caller ID spoofing allows scammers to falsify the telephone number and the name relayed on the Caller ID information to mimic the phone number of someone else.
Zoeller also reminds Indiana residents to sign up for the state's Do Not Call list by visiting www.IndianaConsumer.com or by calling 1.888.834.9969 before the next quarterly deadline on Tuesday, August 16th.