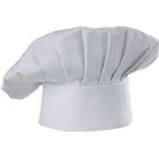 Local celebrities will cook food for you to sample at VU, it's all to raise money for Meals on Wheels.
A local fundraiser this weekend will allow you to get a taste of Knox County, while helping out the community. The 100 Men Who Cook fundraiser is tonight at the Greene Activities Center on the campus of VU. Local celebrities will be the chefs and prepare cuisine for residents to sample.
Event Chair, Helen Seirp, explains where your donated money goes.
The beneficiary, Generations Meals on Wheels, provides food assistance to the elderly and disabled who are homebound. The program helps out residents in six counties including Knox, Daviess, Greene, Martin, Pike, and Dubois. Last year 172,000 meals were served to those in need.
Other than sampling food, there will be a live auction featuring packages and items everyone can enjoy.
Local celebrity chefs include Vincennes Mayor Joe Yochum, VU President Chuck Johnson, Steve and Lorri Zeller, and WVUB's Kevin Watson.
The event gets underway at 6 PM.