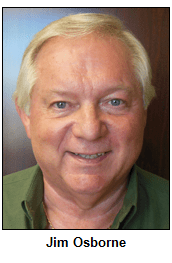 Jim Osborne says the Fourth of July is probably his favorite holiday of the year.
The curator of the Indiana Military Museum was named the Spirit of 76 winner by the Vincennes Fourth of July Committee and also served as Grand Marshal for this year's annual parade.
Vincennes Mayor Joe Yochum says Osborne is well deserving of the honor.
While humbled to receive the award…Osborne says he wanted to share the honor with the many volunteers who make it possible for the the museum to operate. Last year, Osborne estimates over 15-thousand people visited the museum.
And Osborne says their not done growing.
Osborne led the parade in an army staff car from the museum. The parade also included other military vehicles as well.
The theme for this year's Fourth of July Parade was Celebrate Freedom. Yochum says they received around 110 entries from various service clubs, churches, businesses and other groups in the community.