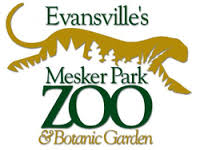 U.S. Sen. Joe Donnelly says Congress should pass gun control legislation preventing felons, people with mental illness and those on the government no-fly list from purchasing firearms. The Indiana Democrat has been a strong supporter of gun rights while in Congress and has previously been endorsed by the National Rifle Association. But Donnelly said Monday that he also believes in "common sense."
---
Evansville's Mesker Park Zoo & Botanic Garden has reopened to the public following a fish kill in a lake. The zoo opened four hours late Monday following the overnight fish kill. Zoo spokeswoman Kelley Weis says it appeared hundreds of fish of multiple, unspecified species died. 
---
Four flavors of Nature Valley Protein Chewy Bars and Nature Valley Simple Nut Bars are being recalled for potential listeria in the sunflower kernel. General Mills hasn't received any reports of illnesses due to the chewy bars, but is urging you to throw away all products regardless of when or where they were purchased. Those who have the product being recalled may call General Mills Consumer Relations for replacement. The number is (866) 896-4365. 
---
Getting Indiana's kids motivated when it comes to post secondary education was the focus of a recent event in Indianapolis. The Postsecondary Counseling Institute features a series of workshops for educators, parents, youth workers, and community leaders. Tracy Butler from the Indiana Youth Institute says a lot of the focus is on first generation students – kids who are the first in their family to even consider going on to college. 
But getting students interested is just the start. According to the Indiana Department of Education just 3 in 10 students who enroll at a four-year campus graduate on time and fewer than 65 percent finish within six years. At the state's two year colleges, fewer than 1 in 10 students finish on time and less than 2 in 10 graduate within three years.
Progress has been made when it comes to how many Indiana kids finish high school. The graduation rate has increased over the last decade from less than 80 percent to around 89 percent in 2015.
---
Groups on both sides of the abortion law debate say they're reviewing the U.S. Supreme Court ruling against Texas' regulation of abortion clinics to see whether it could impact similar Indiana laws.
Indiana Right to Life President Mike Fichter says the court "showed an utter disregard for women's health" with Monday's decision striking down Texas' requirements that doctors performing abortions have admitting privileges at nearby hospitals and clinics to meet hospital-like standards for outpatient surgery.
Indiana law says doctors performing abortions must have hospital-admitting privileges, but lets them reach an agreement with another doctor who does.
Indiana Planned Parenthood spokeswoman Ali Slocum says the group is first awaiting a federal judge's ruling expected this week on whether to block a new Indiana law banning abortions sought because of a fetus' genetic abnormalities.
---
With high temperatures and humidity, working Hoosiers face hazardous conditions during the summer months. A combination of these conditions and physical labor can put a worker at risk for serious, potentially fatal, health issues. The Indiana Department of Labor (IDOL) advises employers to take additional precautions to prevent heat-related illnesses during the hottest season of the year.
IDOL staff encourages all working Hoosiers to learn the three magic words: Water, Rest, Shade.
1. Water: Workers should proactively drink five to seven ounces of water every 15 to 20 minutes, approximately one bottle of water an hour, to replenish lost fluids. Workers must not depend on thirst to determine when and how much water to drink. Thirst is an indicator he or she already is dehydrated.
2. Rest: Regular rest breaks help workers function in hot working environments, both outdoors and indoors. Rested workers are more productive and less likely to experience fatigue or discomfort.
3. Shade: Employers should provide shaded break areas for outdoor workers. Resting in the sun does not effectively cool a worker.
Employers are required to ensure employees are not exposed to serious safety and health risks in the workplace. Heat-related illnesses are always preventable, and employers and employees must work together to actively prevent the hazardous conditions and circumstances that result in a heat-related illness.