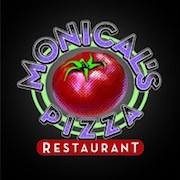 Two Vincennes businesses damages sustained damage as a result of heavy rains that swept through the area last night.
Vincennes Police says Monical's Pizza on Willow Street suffered damage to the exterior of the building. Vincennes Assistant Police Chief Terry Johnson says the awning on the front of the building collapsed due to excessive water. No injuries were reported.
Johnson says the roof of garage attachment on the back of Kemp Music also collapsed under excessive water. A dollar estimate on the damage to both buildings wasn't immediately available.
Johnson says the heavy rain also caused the intersections at 15th & Willow and Sixth & St. Clair to be closed for a time due to high water. He says the intersection at 6th and St. Clair was shut down for a time due to cars stalling out.
There were also reports of sporadic power outages in Southern Knox County last night.
Pictures below courtesy of Monical's Pizza of Vincennes Facebook page: