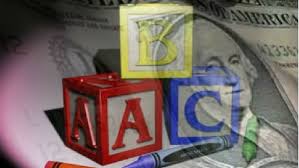 Governor Pence says he's looking at expanding Indiana's state-funded preschool program in next year's legislature.
Pence made public a letter to the federal Department of Health and Human Services seeking more information about federal preschool grants, two years after he withdrew Indiana's application for one such grant. Democrats blasted him then, and quickly ridiculed him for what they portray as an election-year conversion. State school superintendent Glenda Ritz charges the reversal is "political showboating."
Pence successfully lobbied for a pilot program in 2014, but says he killed the grant application because he'd promised legislators he'd see how the pilot went before seeking an expansion.
House Education Chairman Bob Behning (R-Indianapolis) says House Republican leaders haven't met yet to discuss their agenda for next year's session, but notes they advocated a preschool program even before Pence did.
Democratic Representative Terry Goodin is superintendent of the Crothersville Community Schools, which launched its own preschool program before the state program. He's more willing to cut Pence some slack for the withdrawn grant application, but says educators are frustrated that legislators have been slow to accept years of evidence of preschool's success.