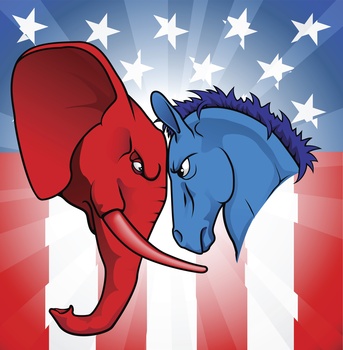 Cruz announces running mate during Indiana appearance, Bernie Sanders visits IU and Purdue and Donald Trump was at the Indiana Fairgrounds again.
CRUZ ANNOUNCES RUNNING MATE
With the Indiana primary loess than one week away, Republican presidential candidate Ted Cruz chose an event in Indiana to announce that Carly Fiorina will be his choice for vice-president, should he be nominated. Cruz said that it is unusual to make an announcement this early on, but that voters should know what they will get and that he believes Fiorina is someone who can unite the Republican party. Cruz also said he believes neither candidate will reach the 1,237 delegate votes needed to secure the nomination before the convention in July.
---
SANDERS IN BLOOMINGTON AND AT PURDUE
Vermont Sen. Bernie Sanders says he plowing forward with his efforts to become the Democratic nominee, despite a growing gap between him and front-runner Hillary Clinton. Sanders spoke to a crowd of nearly 1,000 people during his first stop in Indiana at Purdue University in West Lafayette Wednesday ahead of the state's May 3 primary. He took swipes at Clinton, saying she supported international trade agreements and cited the recent move by air-conditioning giant Carrier to outsource more than 2,000 jobs from Indiana to Mexico. Sanders also criticized Clinton for taking campaign contributions from large corporate donors. The visit was the first of two scheduled for Sanders in Indiana as he attempts to bolster support during the last full week before the state's primary. Before going to Bloomington, Sanders made a surprise visit at the Sunrise Family Restaurant in Terre Haute.
---
TRUMP WITH KNIGHT
Donald Trump was at the Indianapolis State Fairgrounds yesterday. And so was I-U basketball coach, Bob Knight, who called Trump "the most prepared man in history" to be president. Knight joined Trump at the rally last night just a day after Trump swept through all five GOP contests in Northeast Super Tuesday. Trump took to the stage taking shots at Republican rivals Ted Cruz and John Kasich and Carrier moving 1,400 jobs to Mexico. He continued to stick to his "Trump" ways talking about rebuilding the military and the U.S. creating a wall on the Mexico border.