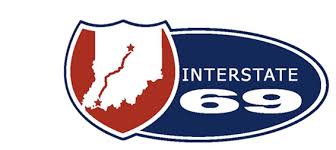 Calling it the logical choice, Indiana Department of Transportation Commissioner Brandye Hendrickson said after years of study and public input, routing I69's extension to the north makes sense to follow Indiana 37 from Martinsville to the state capital.
The announcement was made yesterday as officials said 37 was chosen from five proposed routes for the final leg of the Evansville to Indy interstate that will link with I 465 on the south side of Indy.
The exact route will still have to be designed. In their announcement, INDOT said using Indiana 37 for the final leg will avert an estimated 1,380 crashes a year, cut travel times between Martinsville and downtown Indianapolis by 11 minutes and boost wages in a four-county study area by a total of $1.7 billion over 20 years.