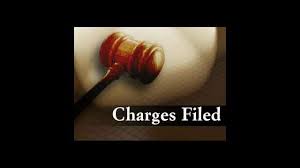 The Pike County  prosecutor has filed 12 charges against the Virginia man accused of being high on methamphetamine when he drove the wrong way on Interstate 69 last Friday night and caused two crashes, killing three people and a fetus.
The charges filed Tuesday in Pike County against 48-year-old Brian L. Paquette of Newport News, Virginia, include three counts of reckless homicide and involuntary manslaughter causing the death of a fetus.
The crash Friday night killed a 21-year-old pregnant Boonville woman, Autumn Kapperman; 22-year-old Stephanie Molinet of Elberfeld and 44-year-old Jason Lowe of Fishers.
Court documents say Paquette told an officer he had smoked meth at a party and thought he was being chased by farmers in a field at the time of the crash.
Paquette is being treated at an Evansville hospital.