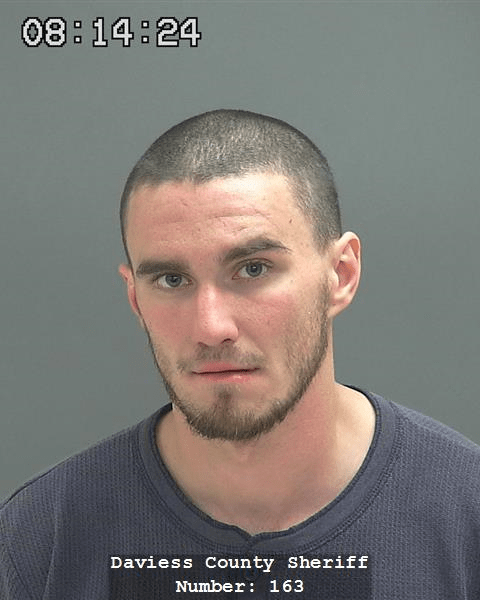 Authorities are looking for an escaped prisoner from Daviess County.
The Sheriff's Department reports that at just before 11 last night, while the prisoner, 24-year-old Shane Cates, was being treated at Daviess Community Hospital, he had escaped custody through a second story window of the hospital.  Officers canvassed the area but were unable to locate him.
Shane Michael Allen Cates is described as 5'8", weighing 160 pounds with brown hair and hazel eyes.
Anyone with information on Cates' whereabouts should call the Daviess County Sheriff's Department at 812-254-1060. Anyonymous calls and tips are accepted.  For more information you can log into dc-sheriff-dot com.  This story and photo of Cates is also on our website and facebook page.