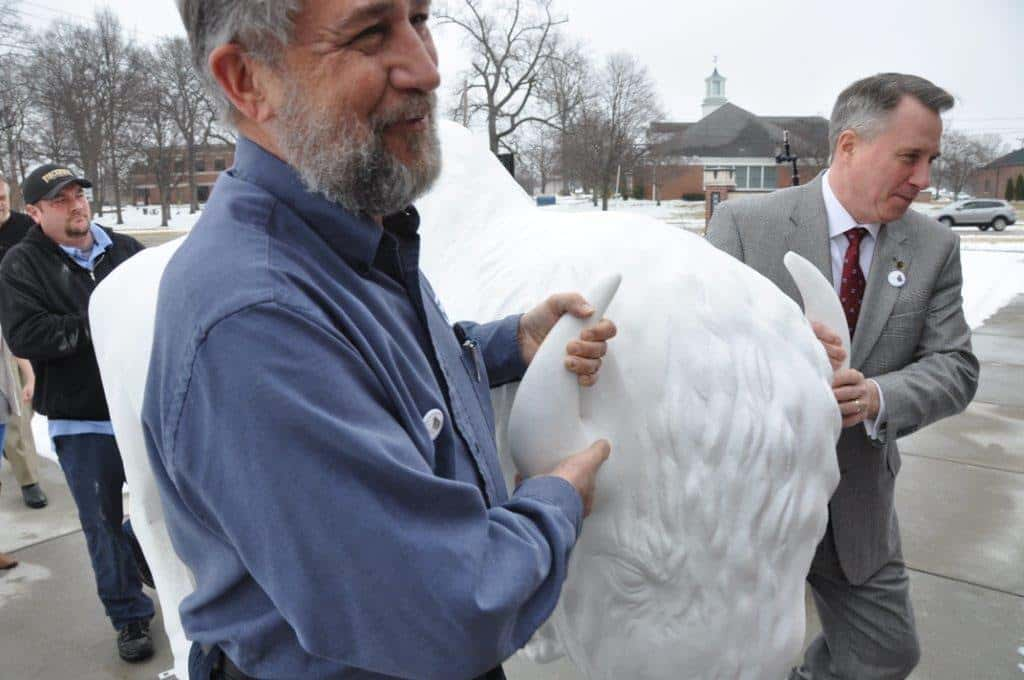 Mark Hill, executive director of the United Way of Knox County, and
Vincennes University President Chuck Johnson "take the bull by the horns"
and help move Knox County's Bicentennial Bison into VU's Center for Art and
Design on Monday.
A statue of a White Bison was delivered to Vincennes University's Art and Design program Monday Afternoon.
Mark Hill, Executive Director of the United Way of Knox County says the Bison is part of the state's Bicentennial Celebration. He says United Way Agencies are purchasing at least one statute for use in local festivals and events to celebrate the state's 200th Birthday
Stephen Black, Director of VU's Art and Design program says students will be assigned the task of coming up with a theme for the unpainted statue.
The Buffalo Trace was a major pathway running through Knox County. Originally formed by migrating herds of bison, American settlers used the early land route to travel west into Illinois and beyond.