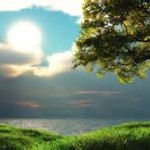 James L. Willis, 82, passed away at 2:35 am on February 13, 2016 at Good Samaritan Hospital. Jim was born on October 7, 1933 in Vincennes. He married Cathy Hedge on July 4, 1986.
Jim Worked for the City of Vincennes Sanitation Department for twenty five years and the St. Vincent Depaul for thirteen years. He was a member of the VFW and enjoyed trimming shrubs, doing yard work, and painting. He was an all around handy man.
Survivors include his wife, Cathy Willis of Vincennes; daughters, Janet Willis of Biloxi, MS, Renee Butcher of Greenwood, SC; son, Larry Joe Willis of Olympia, WA; two step daughters; one step son; and several grandchildren and great grandchildren. Jim was preceded by, one son, Jimmy Willis; and two brothers, Bob and Bill Willis.
Friends may visit with Jim's family on Wednesday, February 17, 2016 from 6-8 pmat Goodwin Funeral Home, 524 Broadway. There will be no funeral service. On line condolences may be sent at www.goodwinfamilyfh.com.