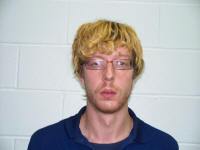 A Daviess County man is jailed in Richland County, Illinois charged with kidnapping.
According to the Washington Times Herald, 28-year-old Blake McGillem of Washington is being held without bond.
Not many details have been released in the ongoing investigation.
The newspaper says that Olney, Illinois Police got a call Sunday night about a missing juvenile who returned home the next day.   During the investigation, McGillem was arrested while on his way back to Washington.  He was stopped and taken into custody while in Lawrence County, Illinois.
Police reported that it was the age of the victim which warranted the kidnapping charge.  The investigation is continuing.