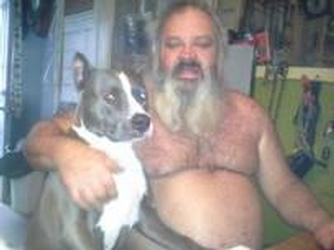 Harvey Daniel Farrar " Caveman" Farrar, age 57 of Lawrenceville passed away Tuesday, February 2, 2016 at St. Vincent Indianapolis Hospital due an illness that has hospitalized him for the last three weeks. He was born October 7, 1958 in Lawrenceville to Alvin Farrar and his wife Lilly (Laslie) Farrar.
He married wife Cindy in Lawrenceville on November 21, 1977, and she survives.
Danny, as he was known by many, enjoyed his family and antique cars. He had previously worked at local saw mills.
Surviving family includes: his wife- Cindy Farrar of Lawrenceville: one daughter- Christina Wright and her husband Bob of Vincennes, IN: three brothers- Jack, John, and Tim Farrar: and five sisters- Cleda McCullum, Betty Reeves, Carolyn Forsythe, Nancy Farrar, and Rosemary Farrar.
He was preceded in death by his parents and one granddaughter, Hannah Danielle Farrar.
A graveside service will be held for Harvey Daniel "Caveman" Farrar at 2:00 p.m. on Saturday, February 6, 2016 at the Bridgeport City Cemetery. Visitation will be held from 1:00 p.m. until service time at 2:00 p.m. at the Cunningham-Young Funeral Home in Lawrenceville.
Memorial contributions can be made to the family through the Cunningham-Young Funeral Home. Online condolences can be sent to the family at www.cunninghamfuneralhomes.com.