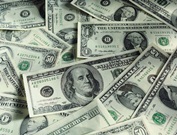 Firefighters in the southwestern Indiana city of Vincennes are pushing ahead with public appeals for help toward buying a boat for water rescues on the Wabash River even though donations have been coming in slowly. City firefighters started a fundraising campaign last summer, aiming to collect $50,000. Fire Chief Sonny Pinkstaff says only about $10,000 has been collected so far, but that he remains optimistic about reaching the goal.
The Vincennes Sun-Commercial reports city firefighters will soon undergo several days of water rescue training with Department of Natural Resources staffers. Pinkstaff says the training means the department will be ready to go when it is able to buy the rescue boat.
Battalion chief Tony Jarrell says no one he's talked with has denied the city needs a rescue boat.