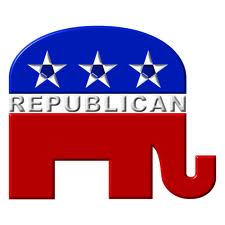 Three Republicans running for the party's nomination for the state's open U.S. Senate seat highlighted their conservative credentials and touted past accomplishments during a debate.
Former state GOP chairman Eric Holcomb of Vincennes and U.S. Representatives Marlin Stutzman and Todd Young appeared at the Saturday event hosted by the Howard County Republican Party in Kokomo. The trio agreed on many issues including foreign affairs, deregulation, border security and reducing the national debt.
The candidates spent time talking about how they disagreed with President Barack Obama and the Democrat in the field, U.S. Representative Baron Hill. The Democrat's name came up more than once, with Stutzman saying at one point that he didn't want to give Hill "too much name ID and recognition."
The winner in November will replace retiring Republican U.S. Senator Dan Coats.