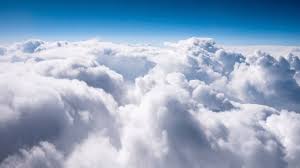 James E. Kelly, Sr. 86, of Vincennes IN passed away on Wednesday, January 13, 2016 at Good Samaritan Hospital. James was a member of St. John's Catholic Church and was a previous school teacher and had retired from Essex Wire.
He was the son of Ralph Washburn Kelly and Ruby Marie "Hinson" Kelly and was married to Beverly Joan "Shay" Kelly.
Survivors include his sons, James Eugene Kelly Jr. of Merrillville IN, Sean Michael Kelly, Vincennes, IN. Two daughters, Kathleen Denise and her husband Claude Darnell of Ellettsville IN and Patricia Colleen Thomas and her husband Jeff. His brother Paul Kelly, Bicknell IN and his sisters Margie Young, Huntsville, AL, Pat Blessinger, Vincennes IN, Judy Lucas Bicknell IN, Brenda Pruitt Camby, IN and Sherry Kelly Otten of Bicknell, IN. 12 grandchildren and 5 great-grandchildren. He was preceded in death by his spouse, Beverly Joan Kelly, his parents, a daughter Peggy Holloway. Brothers, Ralph Kelly, Bob Kelly, Bill Kelly, and Jon Kelly, and his sister Sandra Frederick.
Friends may visit with the family on Monday, January 18, 2016 from 4-8 PM at Fredrick and Son Funeral Home Vincennes Chapel. A Mass of Christian burial will be celebrated on Tuesday, January 19, 2016 at 10 AM at St. John's Catholic Church. Interment will take place at Royal Oak Cemetery Bruceville IN. Memorial contributions may be made to the family to help with Jim's daughter, Peggy Holloway's headstone. Online condolences may be submitted to www.fredrickandson.com. Arrangements were entrusted to Fredrick and Son McClure-Utt Funeral Homes.