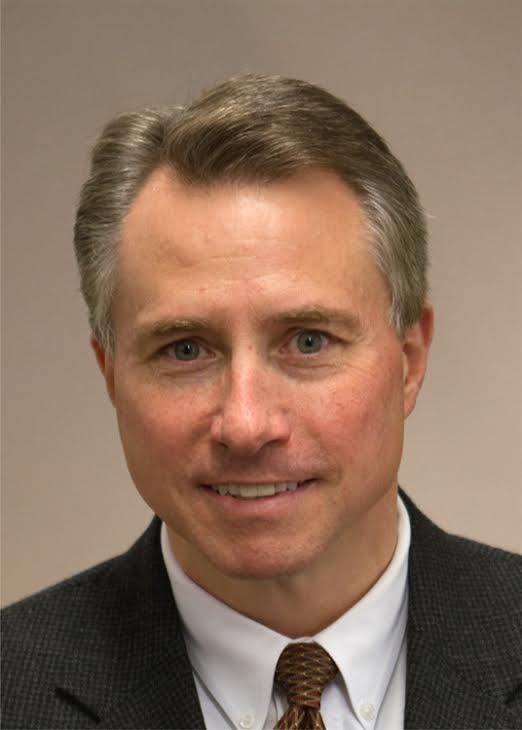 With the appointment of Dr. Charles "Chuck" Johnson as the 22nd president of Vincennes University, the Board of Trustees has validated VU's place as an integral part of Indiana's educational and economic future.  Johnson has served VU as Interim President of Indiana's oldest higher education institution since August 1, following the retirement of long-serving President Dick Helton.  The board unanimously voted the presidential appointment at its December 2 meeting.
Board Chair John Stachura cited Johnson's work in his previous position as VU Provost as a key factor in the Board's recent appointment.  "In addition to serving as the University's Chief Academic Officer, Chuck played a significant role in the development of business and industry partnerships. He has also been instrumental in developing collaborative relationships with K-12 schools and career and technical education centers, assuring that a college degree is accessible and affordable for thousands of Hoosiers and their families."
According to Johnson, "VU's industry and K-12 initiatives are fully in concert with the Indiana General Assembly, whose confidence in VU has been demonstrated by recent funding that will produce qualified graduates in areas that will benefit Indiana business and industry."  Johnson indicated his appreciation of the support the University has received from the State and he plans to build on VU's momentum in these and other areas.
"VU is well positioned for continued success and growth thanks to the legacy of Dr. Helton and the hard work of our faculty and staff.  VU is where it is today because of the quality reputation we've built over more than 200 years and I look forward to working with all of our partners and stakeholders to serve the needs of our State and keep VU strong," Johnson said.
Stachura emphasized the Board's motivation for appointing Johnson.  "By selecting Dr. Johnson as VU's new leader, the Board of Trustees has chosen an individual who will continue the strategic mission established by Vincennes University and supported by Indiana leaders."
A native of Washington, Indiana, Johnson came to VU in 2012 from Purdue University, West Lafayette, where he served more than 14 years overseeing internationally ranked MBA, Master's, and executive education programs for the Krannert School of Management.  While at Purdue he also served as a consultant to a start-up institution of higher education in Kuwait, the American University of the Middle East.  He later served as a member of its Board of Advisors.
Prior to joining Purdue, Johnson worked in training and development and human resources for National City Bank in Toledo, Ohio (now PNC), and in a variety of student and academic affairs and instructional positions over 11 years at Bowling Green State University in Ohio.
Johnson graduated from Washington Catholic High School prior to earning his B.S. in economics from Indiana State University.  He holds an MBA from Bowling Green State University and a Ph.D. in Higher Education Administration from Purdue University, West Lafayette.
Johnson's wife, Sarah Guerrettaz, a career educator for more than 25 years, has taught English at the high school, undergraduate, and graduate levels. She is a Vincennes native and VU alumna.  They are the parents of two daughters.