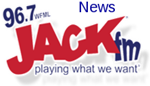 Two arrested Friday by City Police, Dr. Peter of VU named President-elect of the Indiana Library Federation
CITY ARREST LOG…….

-Vincennes Police were called to the 300 block of West Jefferson at just before 10 last night.  Arrested ther was Michael C. Whitson charged with disorderly conduct, resisting law enforcement and public intoxication.
-A Vincennes woman was arrested at Rural King at 9:30 last night for theft.  Vincennes police report they took 26-year-old Stefanie Willis to jail on the charge.
---
DR. DAVID PETER NAMED TO ILF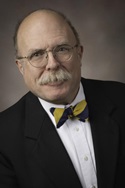 Dr. David Peter, dean of Learning Resources and Technology at Vincennes University, is the new president-elect of the Indiana Library Federation (ILF).  He will serve as vice president in 2016, president in 2017, and past president in 2018 of the ILF Board of Directors.
The Indiana Library Federation is one of the largest library associations in the U.S. and holds the largest state library convention in the country.  Their mission of ILF is to foster the professional growth of its members and to promote all types of libraries in Indiana.  One of Peter's responsibilities this year will be to work with the ILF staff and the Annual Conference Planning Committee to coordinate the November 2016 conference.
At Vincennes University, Dr. Peter is responsible for administering the Shake Learning Resources Center  which includes the Shake Library, Lewis Historical Library and Archives, Media Services, Assessment Center, and the Center for Teaching and Learning.  All of those  employ 20 full-time and 6 part-time professional and support staff.
Dr. Peter also provides university-wide leadership in implementing and assessing strategic library information services and educational technology as well as the implementation and integration of smart classrooms, two-way video classrooms, and other educational technologies focused on improving teaching and learning.  He manages an annual budget of $1.8 million.
---
ITS SMALL BUSINESS SATURDAY TODAY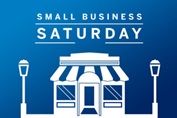 Small businesses in Indiana are hopeful that Black Friday's shopping momentum will carry into Saturday. Tomorrow is Small Business Saturday, a day encouraging holiday shoppers to patronize the little guys.
Jacob Schpok with the Indiana Office of Small Business and Entrepreneurship says small businesses are the backbone of Indiana, making up almost 50 percent of the employment in the state. He adds that visiting locally owned stores and restaurants pays off for Indiana communities.
While small businesses do not have the resources to advertise as widely as the big guys, Schpok contends that the little guys' sales promotions should not be discounted. He says locally owned stores typically have unique offerings and services.
He says 45 dollars of every 100 dollars spent in a locally owned store is returned to the community – compared to just 14 dollars at big box retailers.