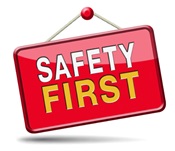 As colder temperatures start to move-in, it's time to make sure all of your heating sources are operating properly.
According to Vincennes Township Fire Chief Tim Smith, heating equipment is the leading cause of home fire deaths in the United States..
Smith says the key to staying safe is prevention.
Smith adds that those who enjoy bon fires in the fall should always have a bucket of water on hand to put the fire out if need be. Also, always keep combustible materials away from any fire source.
Smith also urges civilians to never use their oven as a heating source for their home.
Smith says another standard safety tip for home owners is make sure you have a working smoke detector and a plan of action in case a fire breaks out.