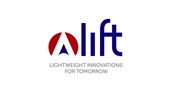 Vincennes University is the recipient of a 210-thousand dollar grant through Lighweight Innovations for Tomorrow also known as "LIFT".
The group is a consortium of industry, educational partners and government entities that support manufacturing in the Midwest.
V-U President Chuck Johnson was in Detroit recently to accept the grant award. He says the funding will help support Veterans
enrolled in VU's CNC Machinists Now Program.
Johnson says the 2-year grant will help support up to 70 VU students.
While the grant is a one time shot in the arm.
Johnson says LIFT has shown a great deal of interest in what VU is doing to help our veterans and could lead to other potential partnerships down the road.