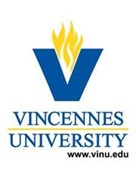 John Stachura  was named the new chairman of the VU Board of Trustees Monday. The Board of Trustees accepted the recommendation made by the Board's Personnel and Nominating Committee.
Stachura who is Manager and Vice-President with Solar Sources, LLC says he appreciated the faith and support placed in him.
As for goals…Stachura says his plan is to "Keep the Ship Righted in the Direction its going" , as VU continues to grow and offer more educational opportunities to students.
Stachura succeeds J.R. Gaylor who has served as Chairman of the V-U Board for the past eight years.
Gaylor says he's stepping aside but will continue to be an active member lobbying on behalf of VU with the Indiana General Assembly.
.