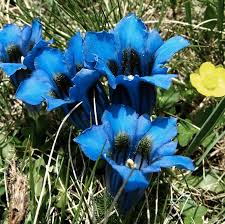 Thomas Esco Deckard, age 70 of rural Mt. Carmel, IL, passed away peacefully at home surrounded by his family on Friday, October 2, 2015. He was born August 25, 1945 in St. Francisville, IL to Bernard Deckard and his wife Lourine Gher Deckard.
Tom married Donna Stoltz on January 6, 2001 in Fairfield, IL, and she survives.
Tom attended Aurora Central High School in Denver Colorado, where he played baseball and basketball. He later moved back to Wabash County, where he and his brother David Deckard started a band. He ventured into the construction business, owning his own pole barn and construction business. He was also a boilermaker for many years.
His mother, the late Lourine Deckard, and his grandmother, the late Jesse Gher, inspired him to become a minister. He served the Lord in his ministry for over 40 years, including the establishment of 160 churches worldwide, and numerous orphanages in impoverished nations. He published nine books and countless sermons on differing media, such as DVD and CD. Throughout his ministry, he touched the lives of thousands.
He was a loving and devoted husband, father, brother, grandfather, and great-grandfather. He will be deeply missed by all who knew him.
Tom is survived by: his wife- Donna Deckard of rural Mt. Carmel: five children- Tracy Deckard and wife Sheri of Mt. Carmel, IL, Bernie Deckard and his wife Jennifer of Evansville, IN, Julie Bowen and her husband Jeff of Birmingham, AL, Kaylene Deckard of rural Mt. Carmel, and Jeremiah Deckard of rural Mt. Carmel: nine grandchildren- Cara and Bethany Deckard, Dillon, Hayley, Scarlett, Graham, and Jack Deckard, and Malachi and Gabriel Bowen: two great-grandchildren- Aaron and Kade Deckard: one sister- Jean Ann Kendall and her husband Dave of Mt. Carmel, IL: and one brother- Dave Deckard and his wife Debbie of Mt. Carmel, IL.
He was preceded in death by his parents.
A funeral service for Thomas Esco Deckard will be held at 11:00 a.m. on Monday, October 5, 2015 in Fairfield, IL at the Cradle of Hope Prophetic Center located at 201 Petroleum Blvd. in Fairfield, IL. A visitation will be held at the church on Sunday, October 4, 2015 from 4:00 p.m. until 8:00 p.m. Arrangements are being handled by Cunningham-Nichols Funeral Home of St. Francisville, IL.
Memorial contributions can be made to Celtic Hospice and Healthcare directly at Celtic Healthcare, 150 Scharberry Lane, Mars, PA 16046 or through the funeral home or Cradle of Hope Prophetic Center directly at 201 Petroleum Blvd, Fairfield, IL 62837 or through the funeral home. Online condolences can be sent to the family at www.cunninghamfuneralhomes.com.