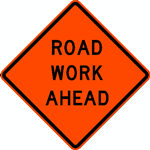 Construction on 2nd street is continuing to move along. Many people in the community are worried that the street won't be open in time for Lincoln High School's homecoming activities, but City Engineer John Sprague says although there is work that needs done… it will be open for the parade.
Sprague says that all of the side streets and roads that are usually used during the parade will be open.
After homecoming 2nd street will be open to traffic. However, Sprague says there will be some short closures as crews complete installation of sidewalks and drives.
Sprague added that most of the major work on Second should be completed by the end of October. He indicated there maybe some touch work up ongoing through the end of the year, but it shouldn't impede the flow of traffic.